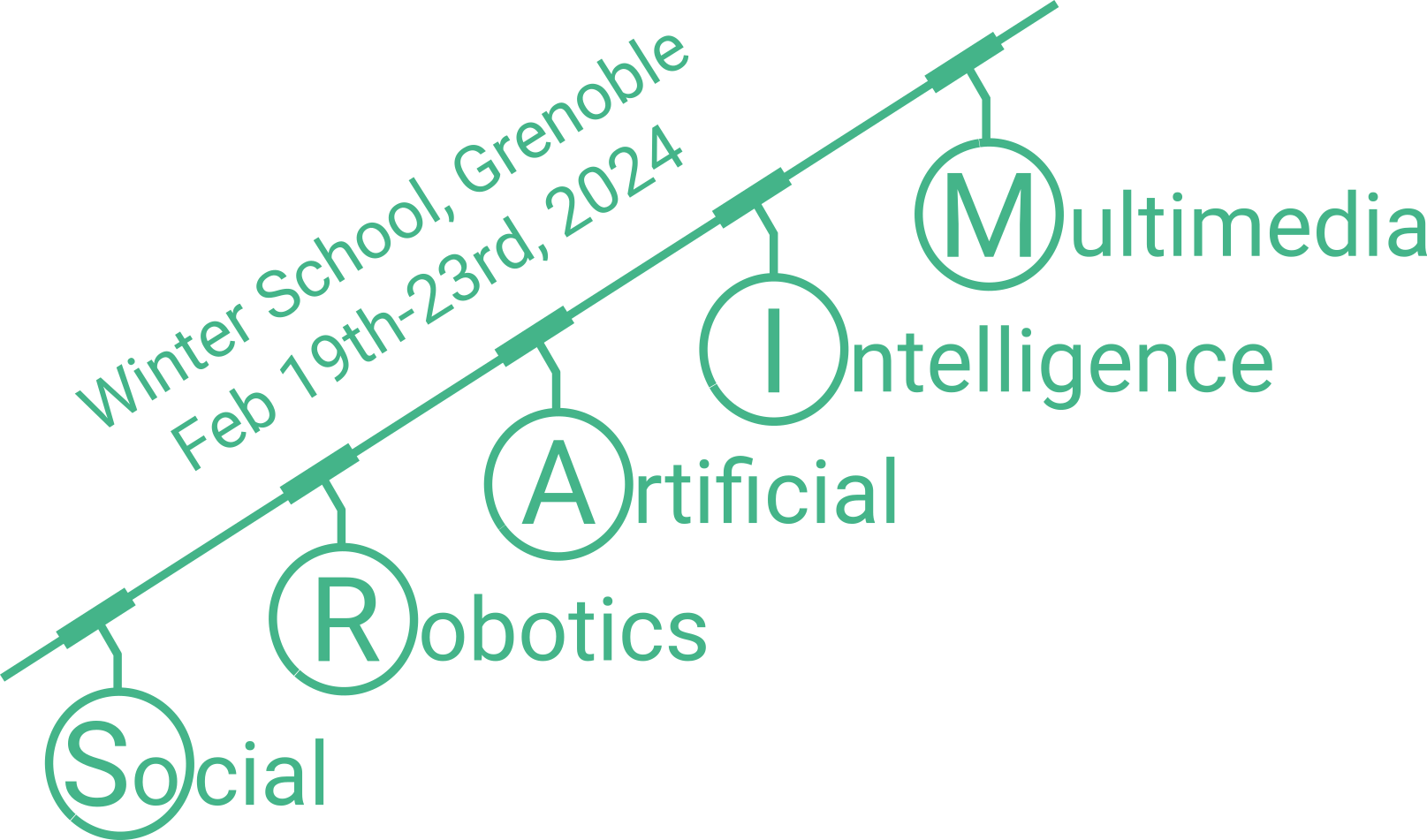 Where? Grenoble, France
When? February 19th-23rd, 2024
What? Learn from outstanding speakers & discussions in HRI
For whom? Master & PhD students, young researchers & engineers
Cost? For free. BUT, we ask that if you register, you come.
Registration is open: SoRAIM registration form
For any question:  soraim [at] inria [dot] fr
SoRAIM Winter School Partners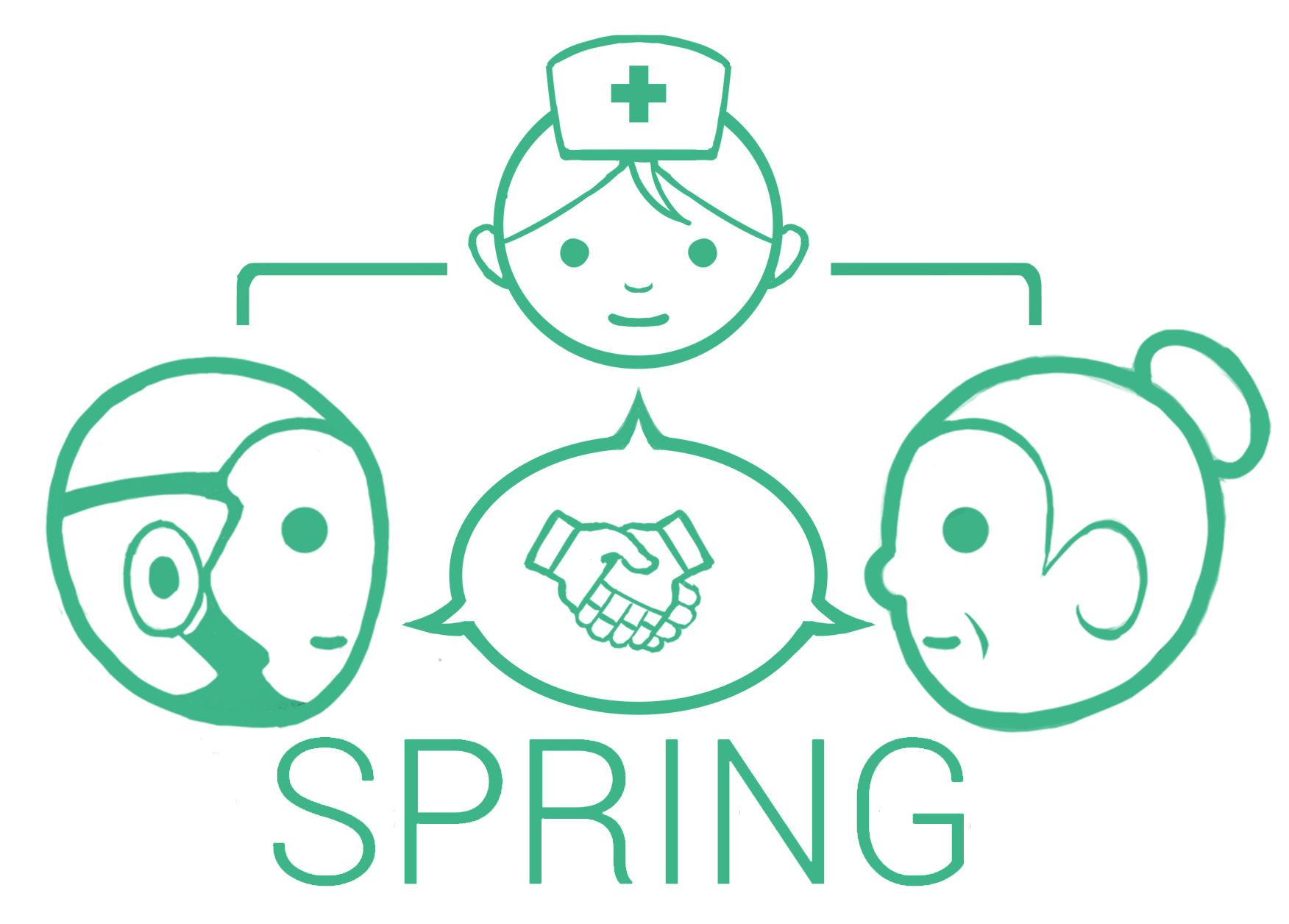 What is SoRAIM?
The SoRAIM multi-disciplinary winter school combines topics in social robotics, artificial intelligence, and multimedia. Several top-level invited speakers will introduce and discuss all relevant areas for building socially aware robots that communicate and interact with humans in a shared space. Lectures will cover the following topics:
Speech source localization and separation
Mapping and visual self-localization
Social-aware robot navigation
Tracking and analysis of human behavior
Dialog management, natural language understanding, and generation
Robotic middle-ware and software integration
Ethics and experimental design
SoRAIM aims to foster discussion between experts in these fields and to expose young researchers and engineers to highly qualified scientists and experts. SoRAIM is organized by the European H2020 SPRING project, which investigates social robotics for multiparty interactions in gerontological healthcare. It will provide opportunity to interact and discuss with several members of the project, to present your own research in the form of a poster, and to participate in wider topic discussions with your peers.
Programme (tentative)